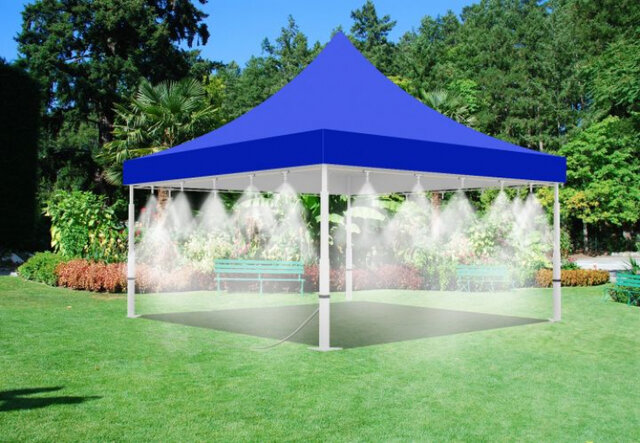 Misting Tent 10x10
Misting Tents are great for hot outdoor events! Marathons, church festivities, school events, and more. Misting tents are a great way to cool off a crowd of people on these hot summer days! Misting tent measures 10x10ft, larger sizes are available upon request. Colors of tent top may vary.
Call for pricing for 20x20 misting tents for large events! (816) 785-3917
*Customer must provide a water source and hose to reach to the desired area for set up for each tent
$245 + delivery.