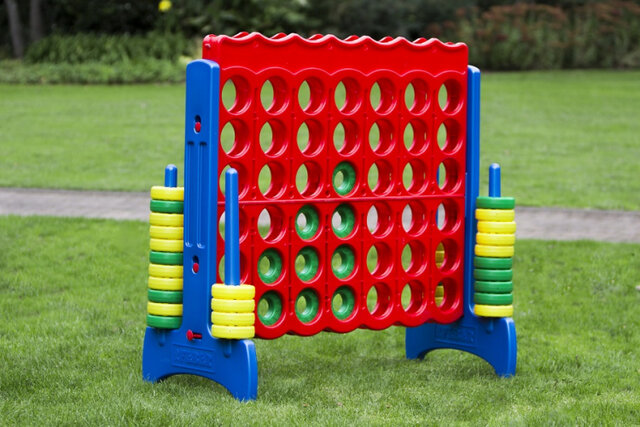 Giant Connect 4
Giant Connect 4 Game is great for all sorts of events! This is an oversized version of the classic 4-in-a-row kids game for two players or teams age 3 and older. This game can be used both indoors and outdoors. Great party game for both kids and adults at BBQs, weddings, birthday parties and other fun occasions.
We do have a red, white, and blue option available upon requests as well. Please call to reserve this specific color.

Price is $89 for 6 hours.