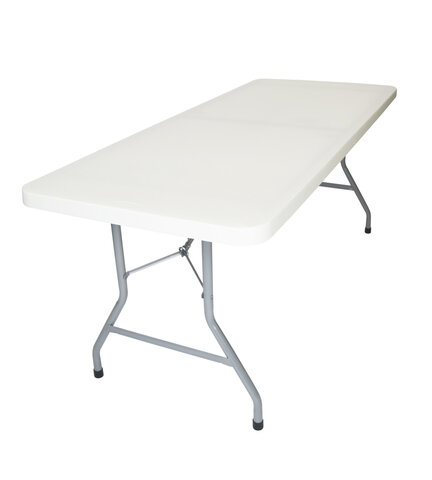 8ft Rectangular Tables
8' Rectangular Tables are great for any event looking to seat more guests with less tables! These tables have white resin tops and metal legs. You can sit 4 people on either side and 1 person on each end, if you don't mind chairs on the ends.
We do recommend using tablecloths, as these are rental tables.

$15 per table, delivery is additional depending on location.

* Quote is for tables delivered and picked up, does not include setup unless otherwise scheduled. To schedule a table and chair setup please call or text us (816) 785-3917.